Advertise where your audience is most engaged.
Add email

to your media stack.

Email is the most effective channel for reaching an engaged audience. LiveIntent offers full funnel email newsletter advertising within premium publisher content to strengthen the customer experience.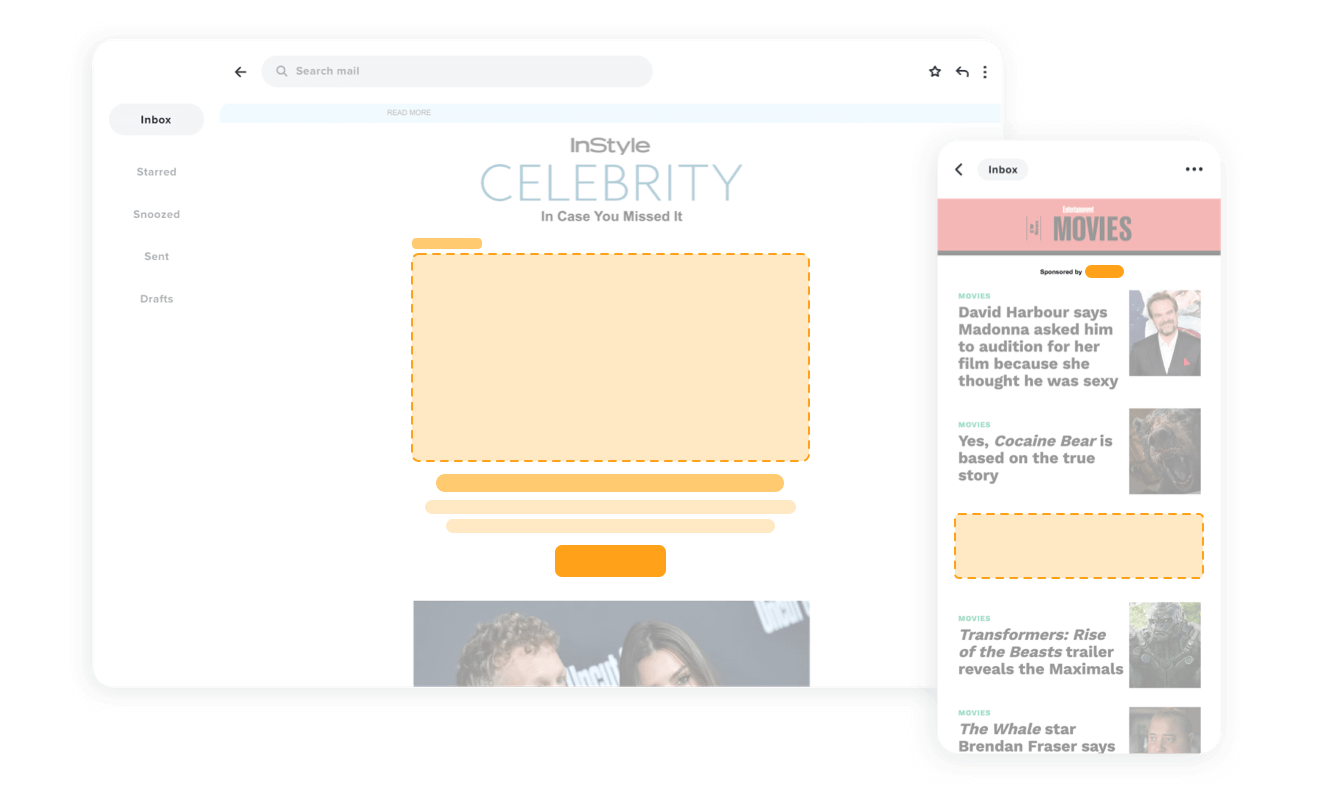 Thank you for your interest!
We thank you for your interest in us and we will contact you shortly!
We connect the world's best publishers and brands with unparalleled, first-party reach.
Our branding solutions expand your advertising beyond your owned and operated customer base to over 240 million subscribers for a more efficient and effective ad-buying process.
Top-Notch Inventory, Purchased Efficiently
Our Curated Marketplace ensures your ads are placed within premium publisher newsletters, aligned to contextually relevant content. Pre-select from exclusive inventory, or customize a display, native, or sponsorship package unique to your brand and goals. On-demand access to exclusive inventory saves you time and hassle compared to buying directly across multiple publishers. It is the easiest and most efficient way to advertise in email. We deliver the best creative, audience and optimization tools available at scale.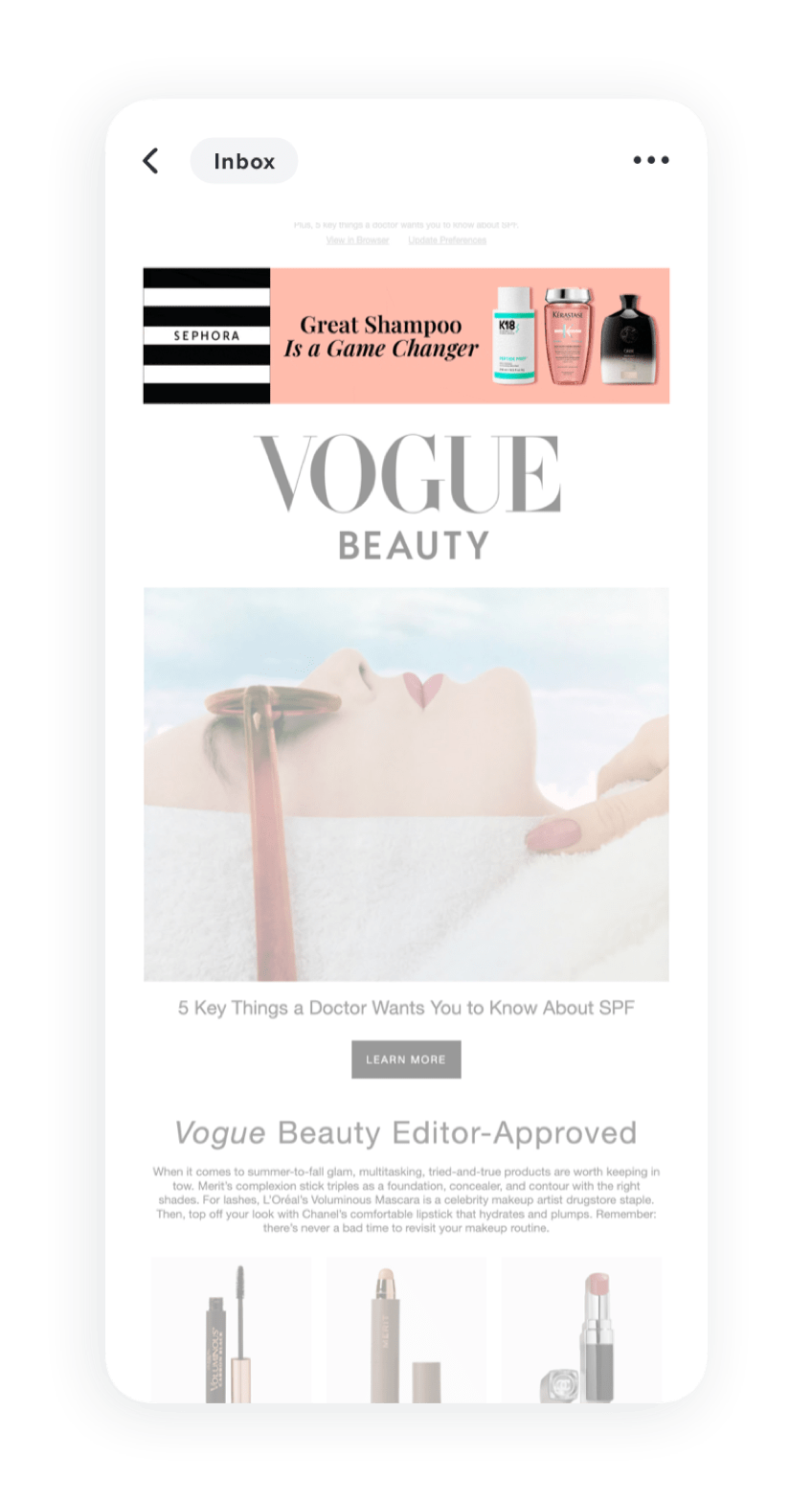 Native and Sponsorship Placements
Powered by LiveIntent's blueprint technology, our custom native ad formats empower advertisers to have their creative match the look and feel of existing newsletter content, seamlessly delivering marketing into a newsletter the subscriber raised their hand and asked for. When native ads are combined with branded sponsorships of a newsletter, the results are outstanding. Native Ads drive 6X CTR compared to standard display and sponsorships give you 100% share-of-voice.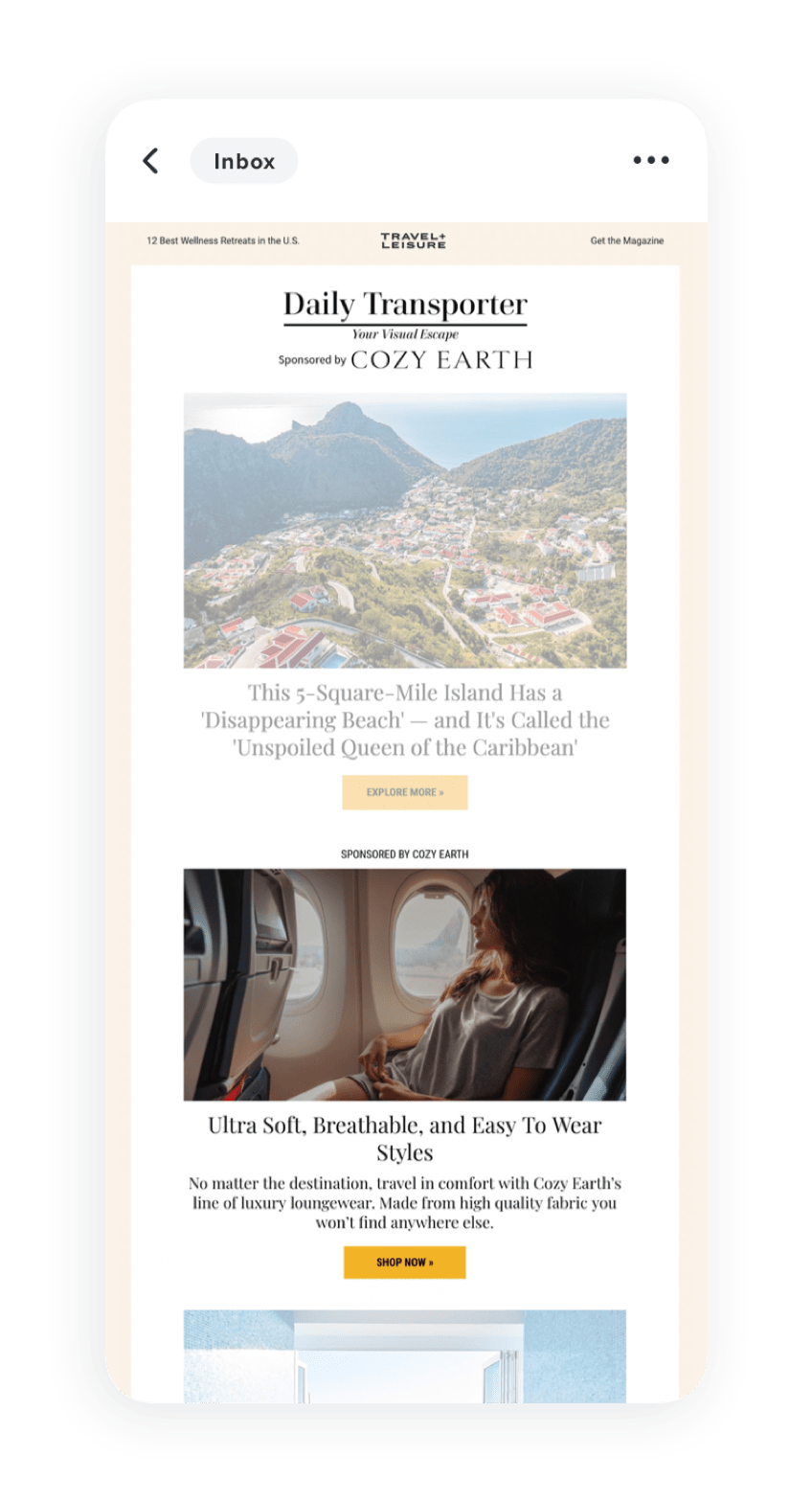 Audience Optimization and Performance Metrics
Brands with a customer focus are winning the marketing game. Amplify your audience strategy through
LiveAudiences
, a collection of 800+ scalable audience segments or utilize your own first party data by onboarding your CRM list. Measure performance with a comprehensive suite of business metrics from brand lift to closed loop attribution, ensuring a thorough understanding of campaign performance.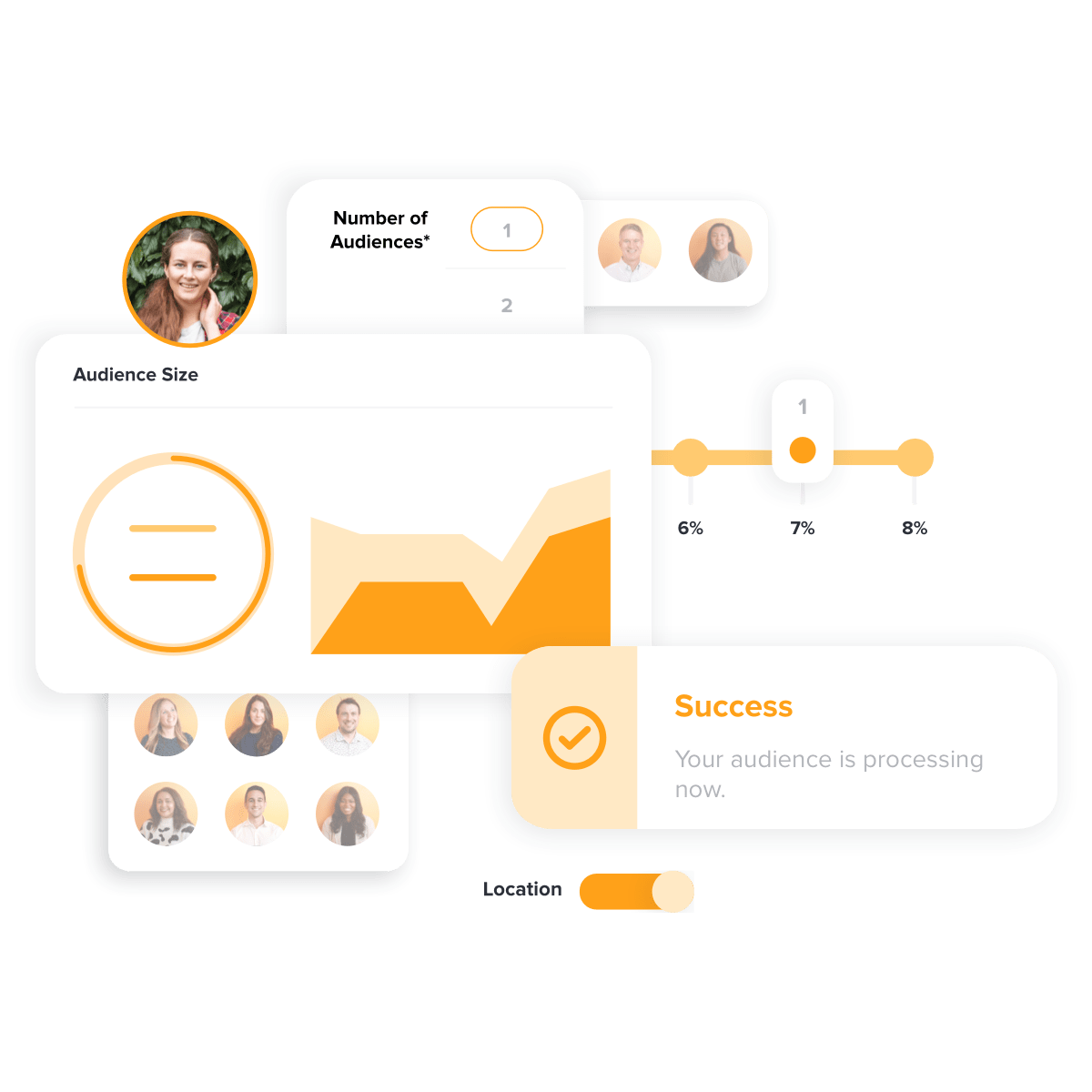 New! Animated Teasers
Engage viewers with this all-new, eye-grabbing email experience. Convert any video asset into a short form teaser that scales across email for a fun, performant, compelling addition to your media strategy.
Custom Creator Content
Tap into the creator and influencer community with exclusive access to sponsorships through our partnership with Convertkit. Together we connect advertisers to the most influential creators and their highly engaged audiences. Advertise with hundreds of thousands of creators, netting 2.5 billion email opens a month with 100% SOV, native sponsorships via the LiveIntent platform.
Contact us
Learn more about LiveIntent's full funnel email newsletter advertising campaigns.
Thank you for your interest!
We thank you for your interest in us and we will contact you shortly!